Biography
West Digges (1720-1786)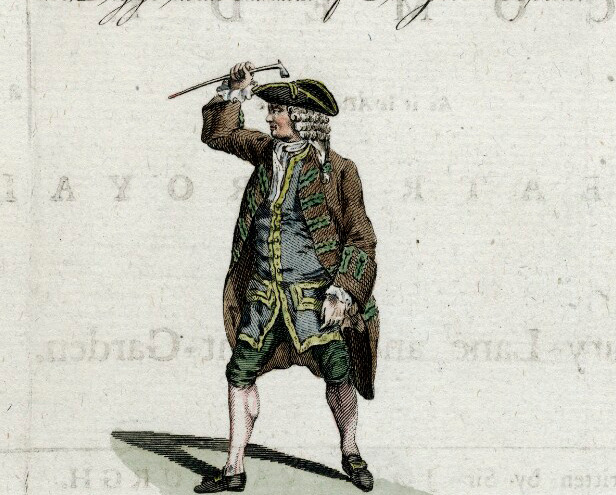 West Dudley Digges was the grandson of a baron but his expectations of inheritance were dashed as a teenager. He made his debut on 29 November 1749 as Jaffeir in Venice Preserv'd at Thomas Sheridan's Smock Alley Theatre in Dublin where he was billed as "a Gentleman lately arrived from England, who never yet appeared on any Stage." It was customary for performers to be publicised in this way, as a 'gentleman' or 'lady' for their first performances until they had gained the approbation of the public. At his debut he displayed the sprezzatura for which he became famous. The stage manager, Benjamin Victor, wrote to Colley Cibber: "I stood by him at his first entrance in Jaffier, and observed that not a single nerve seemed disordered – the audience saluted him with peals of applause – he went through the part with great spirit, and gave manifest proofs of a genius for the stage." In his history of the Irish stage, Robert Hitchcock, conveyed the remarkable impact that Digges made on his debut:
Few candidates for theatrical fame ever entered the lists with greater expectations, or excited general curiosity more than Mr Digges. His family connections, and many singular circumstances which marked his entrance into life, were so well known to the fashionable world, that his first entre on the stage engaged the attention of the politest circles.
The actor and playwright John O'Keeffe, who knew him in Dublin, described Digges as "excellent in tragedy, comedy, and opera" and he quickly became a favourite of Dublin audiences, remaining with Sheridan in Dublin for five years. Digges immediately came to the attention of Garrick in London who noted in a letter to his friend, Somerset Draper in June 1750: "I have made some enquiry after Digges … I wish I had him at a moderate, or even almost any price" but Digges would continue to perform in Ireland, Scotland and the north of England for twenty-eight years before ever setting foot on a London stage.