Biography
Charlotte Lowes / Deans (1768-1859)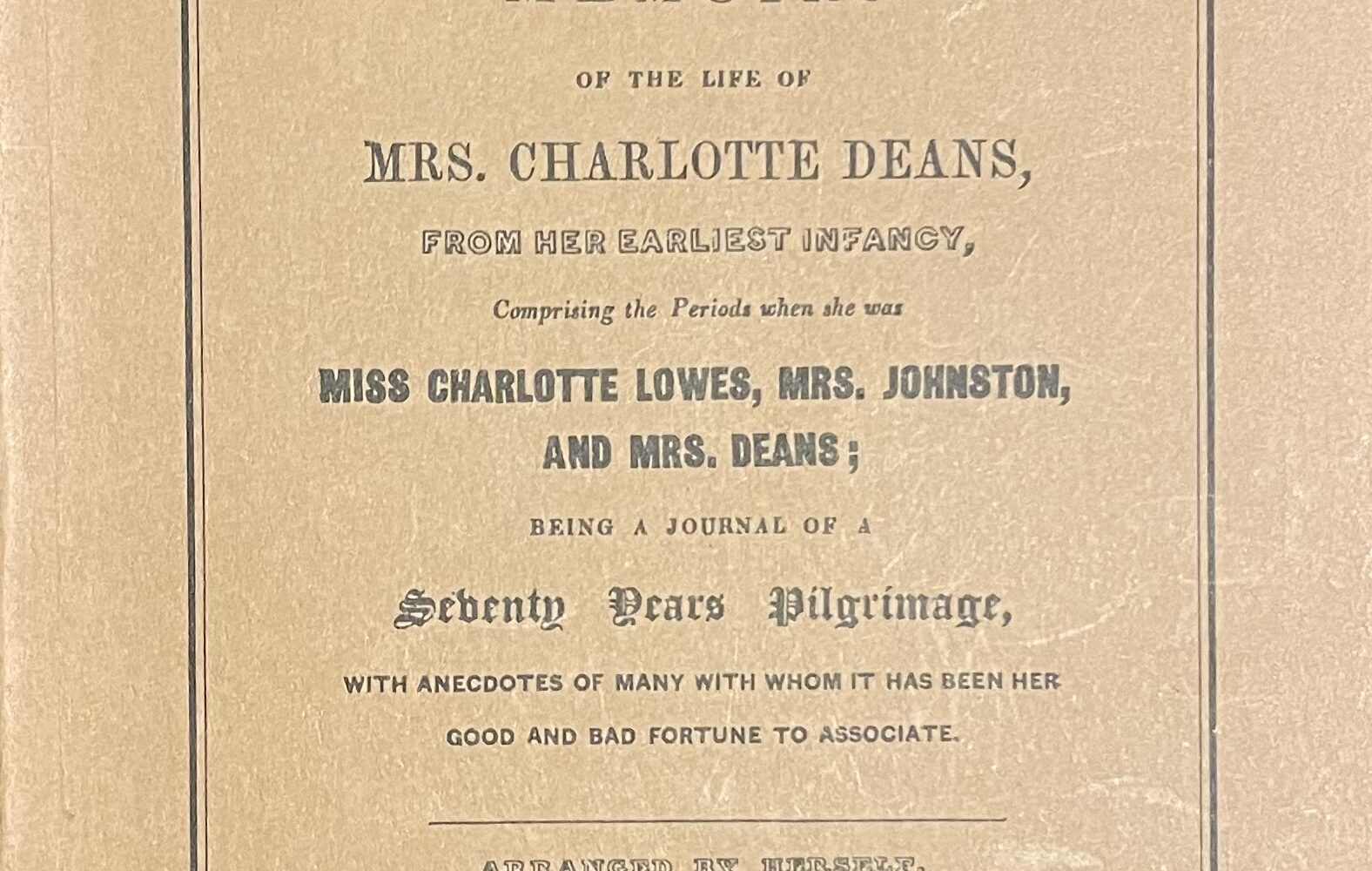 Charlotte Lowes, an actress from Wigton in Cumberland, left the most comprehensive record known of northern strolling in the late eighteenth and early nineteenth centuries. Her memoir is especially valuable as it provides a perspective on the life of a female stroller in this period, which includes performing for cash-rich miners in the Pennines, visiting coastal Redcar when it was still a village, finding generous patrons at Workington and sailing to the Isle of Man for the season. She performed in companies managed by Naylor, Stordy, Hobson, King, Chamberlain, Johnston and Deans, all men about whom relatively little is known. Her account appears to be the only exclusively northern strolling memoir of the period, as the furthest southern point she ever visited was Milnthorpe in Westmoreland. 
Her writing is also particularly relevant as Charlotte appears to have considered her short period acting in Cawdell's Durham company in about 1790, when she performed at Sunderland and at the opening of Durham's new theatre, as the professional high point of her "seventy-years pilgrimage" as she described her career.
Unlike most other itinerant acting memoirs, Lowes' memoir
contains relatively unvarnished details of travel and performance, as well as valuable details about patrons and audiences.
Her record is therefore the absolute inverse of the common theatrical memoir which was written by a performer after finding success on a London stage. Actors like
Tom Dibdin, John Bernard and Edward Stirling wrote of their strolling days from the position of later fame, however Charlotte's recollections are written from the perspective of a permanent stroller and so provide an opportunity to gain rare insights into
everyday life in the region from which she had no desire to escape.