Biography
David Erskine Baker (1730-1767)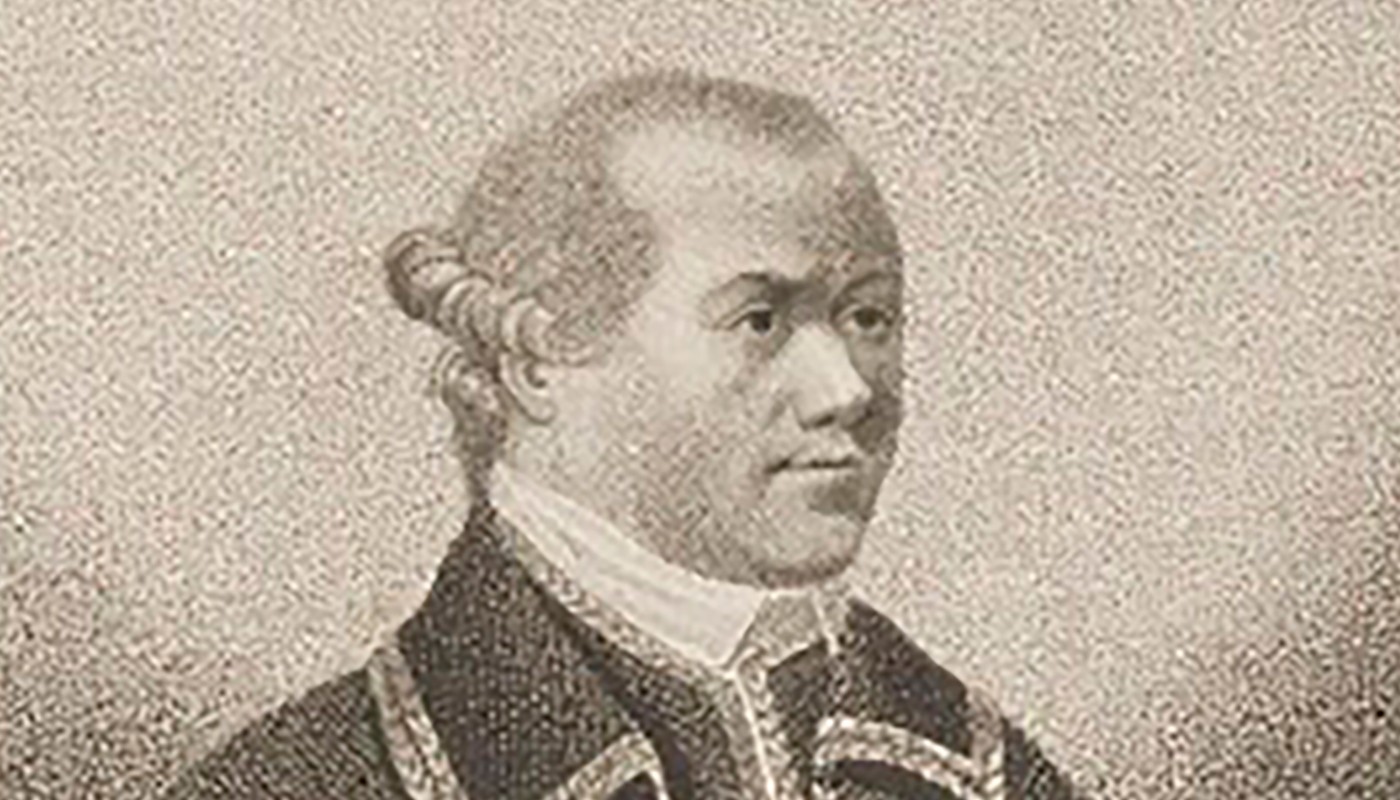 We actually know very little about provincial theatre and its place in the cultural, political and intellectual life of English regions in the eighteenth century. Biographicon aims to address this historiographical gap, proposing that theatre played a more significant role in local political, cultural and intellectual life than previously recognized, and that studying lives of actors and their associates can provide a fresh perspective on our understanding of the region and period. Biographicon stresses theatre as a crucial discursive structure within northern Georgian culture and shows many of the intimate links between the press, theatre and politics through numerous examples of personal association discovered in local archives. Due to the nature of their social status, actors were able to move between social groupings both horizontally and vertically, a facility which was well expressed by the actor, Phillip Lewis, about his friend and fellow actor, David Erskine Baker:[1]
Friend David Lionel Erskine Baker;
Jew, Christian, Musselman, or Quaker;
You that by turns converse with all,
Both the great, vulgar, and the small,
And by a kind of transmigration,
Fashion yourself to every station; –
Now boozing with companions scurvy,
Now revelling with my Lord at Turvey.[2]
As well as conveying Baker's protean character and capacity to transform himself to suit any type of person whatever their religion, Lewis also conveys his capacity to 'fashion' himself to any and every station in life in terms of hierarchical social class. A footnote states that 'Turvey' referred to Lord Kingsland's seat, nine miles north of Dublin. There are at least two other less obvious political and ideological aspects regarding Baker's cosmopolitan ability to move from station to station related to 'my Lord at Turvey'. Lord Kingsland was Robert Barnewall, a prominent Catholic whose ancestor had left Ireland with the wild geese and acted as the bodyguard of James II. He had recently returned to Ireland from France to reclaim his properties, which he had restored to him, although he was denied his title, which his sons later reclaimed after they had converted to Protestantism.[3] The Barnewall family also had significant masonic heritage as members of the family had served as Grand Masters of the Irish Grand Lodge of St-John. The family had significant influences within French masonry also, as three Toulouse lodges record that a member of the Barnewall family established freemasonry in that town and Barnewalls continued to be influential in French freemasonry until forced to leave the country due to the revolution.[4] Like many actors in this period, David Erskine Lionel Baker was a freemason. He must also have been highly regarded in the fraternity as he was given the honour to provide an oration before the Grand Lodge of Scotland in celebration of St Andrew's day in 1763. This was published with a dedication to George Drummond, the Lord Provost of the City of Edinburgh and 'Late Grand Master of Scotland'.[5] Baker revealed his scholarly background with the choice of Latin epigram on the title page drawn from Virgil. It comes from a passage about sacrifice for nation which contains the famous lines 'dulce et decorum est pro patria mori' highly suited to an oration on the national Saint's day. However, Baker must have been perfectly aware of the other significant fact about this particular passage which is one of only two moments in Virgil's verse when the Roman poet refers to the Elysium Mysteries.
———————————–
[1] 'An Epistle to Mr David Baker, Son of the celebrated Mr Henry Baker, FRS. Author of The Microscope made Easy, &c.' in Philip Lewis, The Poetical Works of Philip Lewis Comedian, formerly of Covent Garden Theatre (London, 1790), pp. 35-38.
[2]
[3] The 'Lord at Turvey' was one of the most prominent Catholics of this period and an active advocate for Catholic civil rights. Later in the 1770s he drafted the oath of allegiance which opened up careers in the army to Irish Catholics and laid the foundation for further measures for Catholic relief.
[4] See H. H. Langrishe, ' "Le Comte De Barnaval": A Sidelight on Barnewall Family History'
The Journal of the Royal Society of Antiquaries of Ireland, Seventh Series, Vol.14, No. 2 (Jun. 30, 1944), pp. 73-86.
[5] David Erskine Baker, An Oration in Honour of Free-Masonry Delivered before the Honourable and Worshipful the Grand Lodge of Scotland  delivered 30 November 1763 being St Andrew's Day (Edinburgh, 1763).