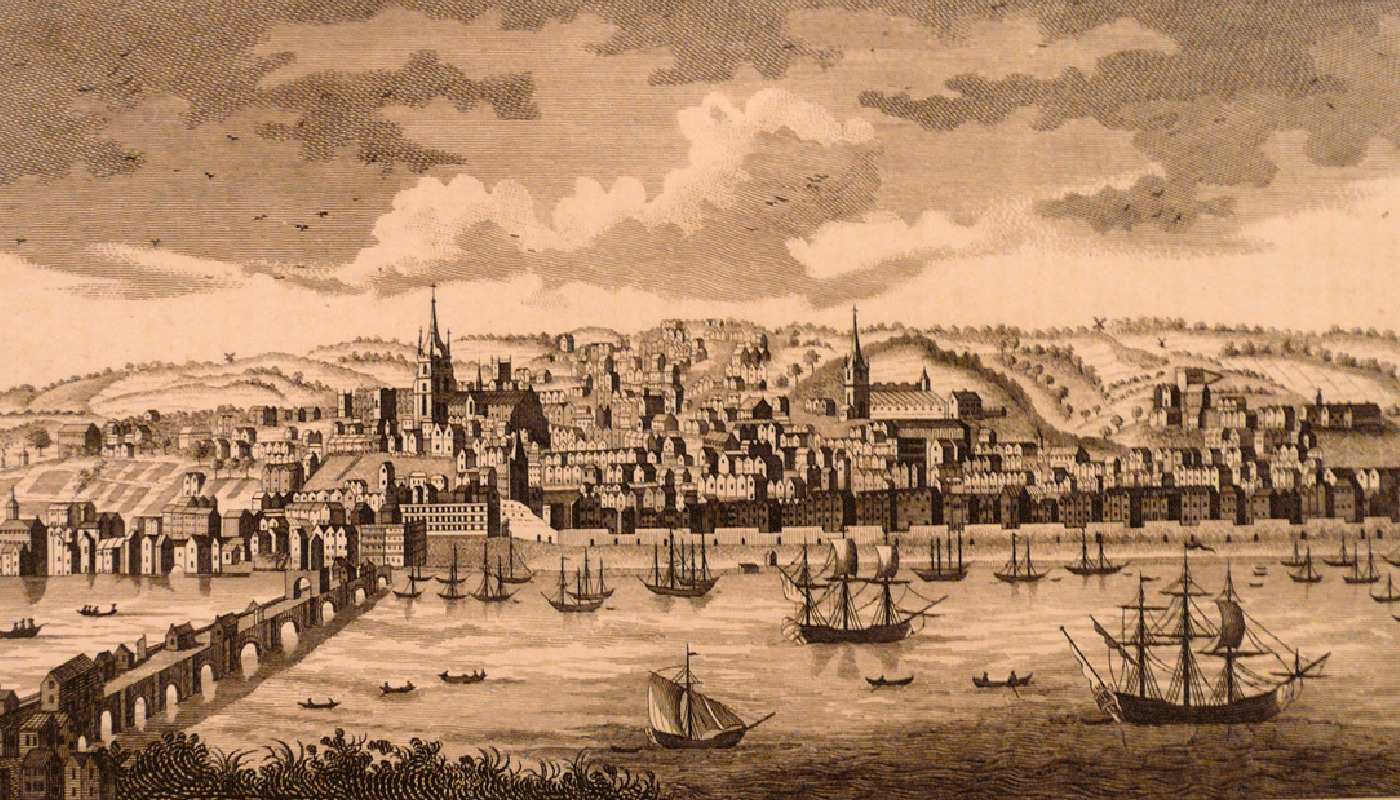 Places
Newcastle upon Tyne
Newcastle was the only town in the northeast in which a newspaper was regularly printed in the eighteenth century; in fact, there were several, including Thomas Slack's Newcastle Chronicle which he established in 1764 with the assistance of the actor and poet John Cunningham. Thomas Slack and his wife Anne Slack (née Fisher) are central figures in the development of the town's radical print tradition.
The Slacks daughter Sarah and her husband Samuel Hodgson printed the theatre playbills during Stephen Kemble's management of the town's Theatre Royal. His first season at Newcastle in 1791 includes several bespeak performances called by prominent local figures. It is possible that the local Royal Naval Officer Cuthbert Collingwood was present for the performance of Tamerlane the Great, desired by Sarah Blackett, as he was in the country in this period and would marry Sarah later that year. Fourteen years later, Vice Admiral Collingwood was second-in-command to Lord Nelson at the Battle of Trafalgar.
Sarah's father, John Erasmus Blackett, an alderman and four-time mayor of Newcastle, was at the very heart of Newcastle sociability. He bought a new house in Charlotte Square which was Newcastle's first London-style, neoclassical square, recently built by the local architect William Newton. Blackett was also the proprietor of the nearby assembly rooms on Pilgrim Street that had opened in 1776, described by Eneas Mackenzie in his Descriptive and Historical Account of Newcastle-Upon-Tyne as "the most elegant and commodious edifice of the kind in the kingdom, except the Houses of Assembly in Bath." From Kemble's perspective, Blackett was perhaps the most important of Newcastle patrons because in 1787 he had also been awarded the twenty-one year patent for the Theatre Royal. The theatre was built by the local architect David Stephenson, financed by eighty subscribers for about £6800 and had a capacity of 1350 people. Several of the stockholders formed a committee which controlled the theatre's business and held Kemble in check. The theatre was only open for the winter season, for Race Week in June, and at Assize times.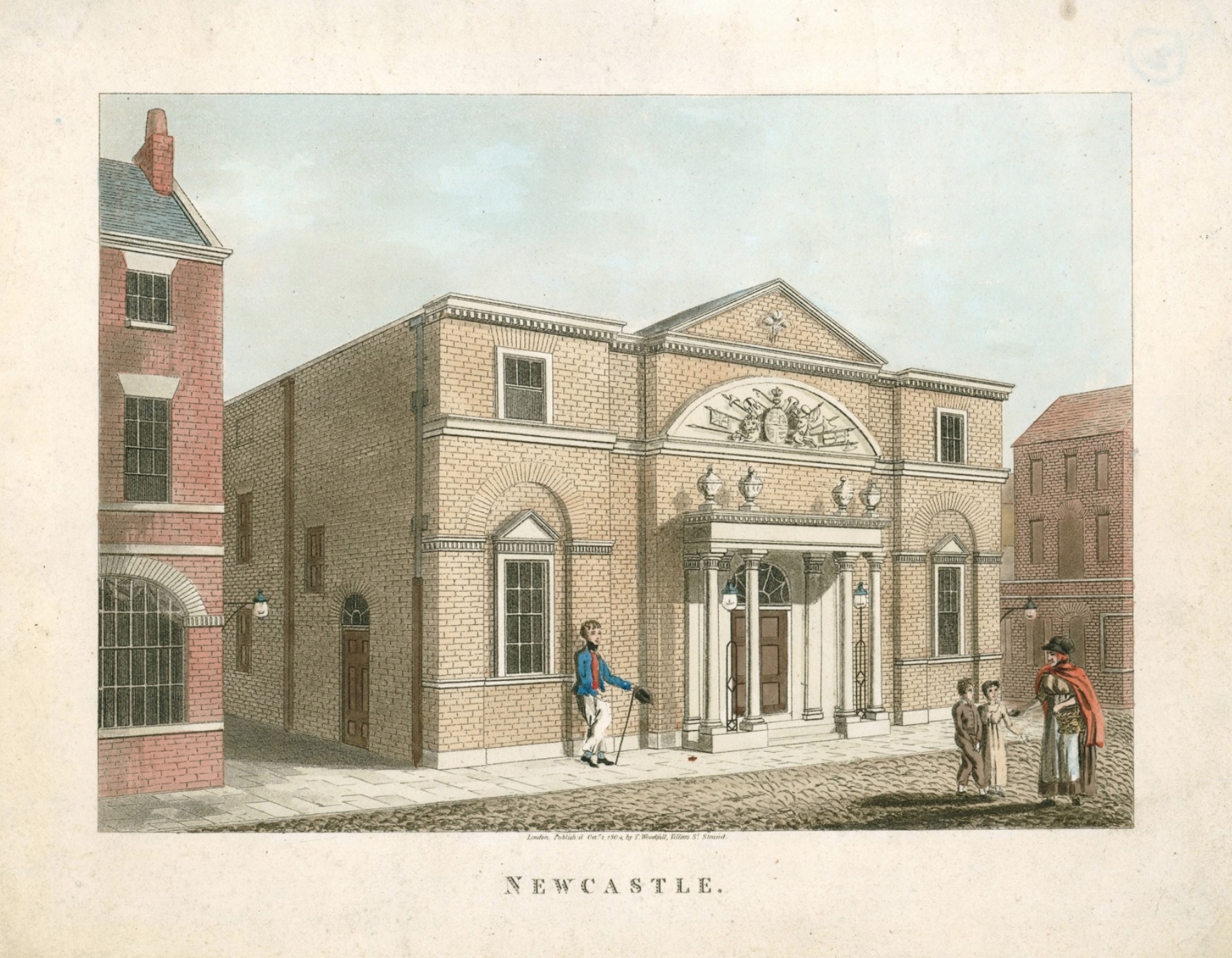 The Mosley Street Theatre Royal, Newcastle Upon Tyne (1804)
With Stephen Kemble's arrival in Newcastle, there was a significant shift in local attitude towards celebrity as, for the first time, stars from London were regularly introduced to many northeastern theatres. John Philip Kemble made his first appearance in Newcastle in December of the year his brother took over management. Sarah Siddons made her debut in Newcastle under her brother's management the following year in August 1792 and Stephen's siblings continued to make regular appearances on the circuits that he managed.
———————————–
Image by Unknown, engraved for Alexander Hogg's Complete English Traveller, 1772-1790